MAOAM: Martian Atmosphere Observation and Modeling. v1.104
Results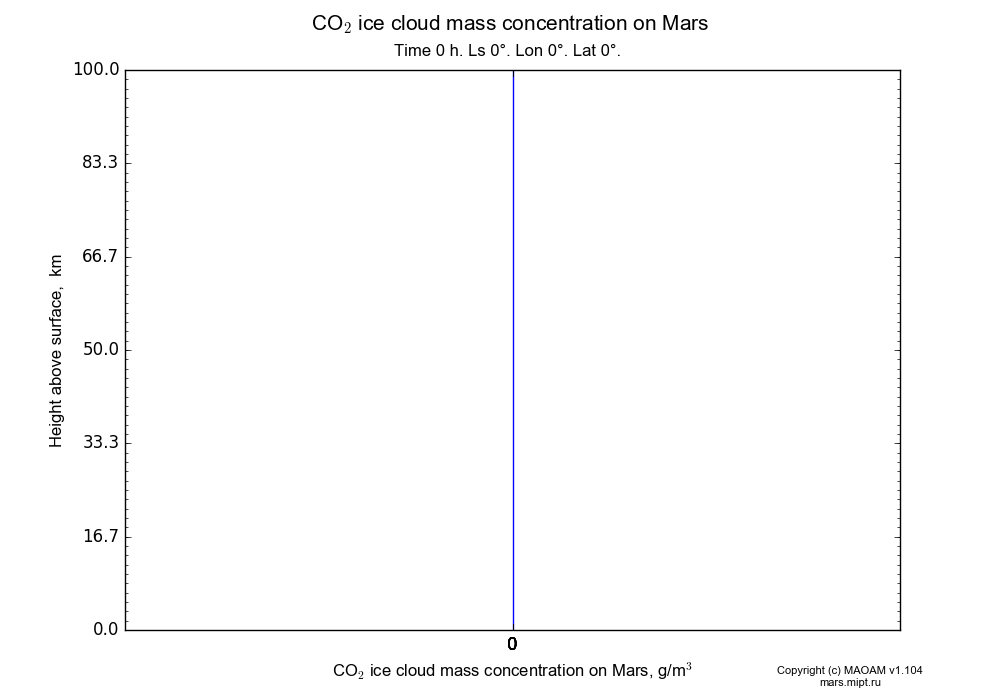 Description
CO2 ice cloud mass concentration on Mars dependence from Height above surface 0-100 km in Equirectangular (default) projection with Time 0 h, Ls 0°, Lon 0°, Lat 0°. In version 1.104: Water cycle for annual dust, CO2 cycle, dust bimodal distribution and GW.
Extensions
🔁 Need more power? Use our API
Key Words
Mars, MGCM, global circulation, MAOAM, graph, picture, Martian climate, weather, atmosphere, Time 0 h, Ls 0°, Lon 0°, Lat 0°, Height above surface, km.
Disclaimer
Other similar graphs